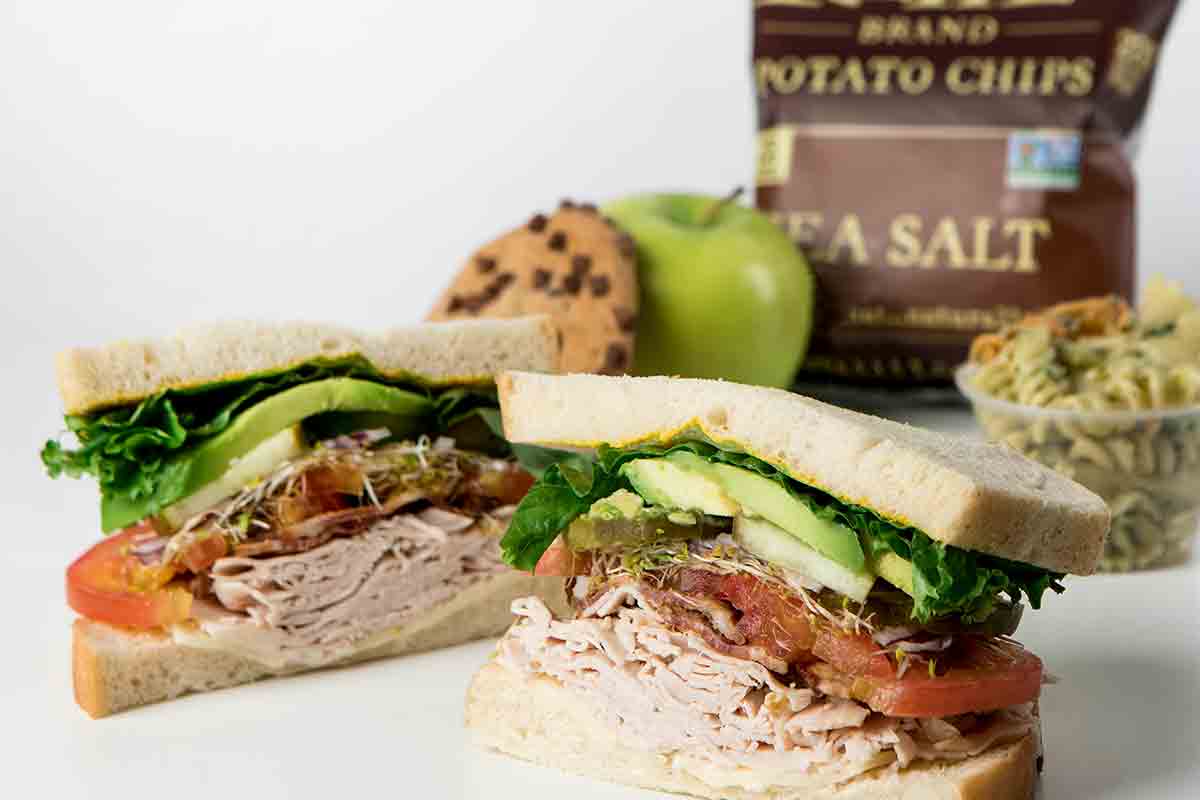 Specialty Boxed Lunch
$20
Each lunchbox includes a specialty sandwich, a 4-oz. seasonal salad, chips, fruit and a cookie.
Specialty Sandwich options include:
Van Gogh - Avocado, alfalfa sprouts, cucumber, tomato, black olives, green leaf lettuce, onion, pepperoncini, pickles and hummus or cream cheese on a wheat roll.
De Niro - Grilled chicken breast, prosciutto di parma, fig spread, arugula and fresh mozzarella on a baguette.
Classic Steak Sandwich - Steak, parmesan cheese, arugula and cream of balsamic on a ciabatta roll.
Stallone - Roast beef, horseradish sauce, bacon, horseradish cheddar cheese, mayo, jalapenos and onions on focaccia.
TBA - Turkey, bacon, avocado, mayo, green leaf lettuce and tomato on a soft white roll.
Tuscany - Fresh mozzarella, extra virgin olive oil, cream of balsamic, tomato and fresh basil on ciabatta.
Veggie Bahn Mi - Marinated tofu, mae ploy sauce, pickled carrots, pickled red onions, cucumbers, jalapeno and cilantro on a soft white roll.
GTG0101
Fork Lift
https://forkliftgrocery.com/picnic/sku/gtg0101/
USD
$20