Cobram Estate Virtual Olive Oil Tasting Giveaway!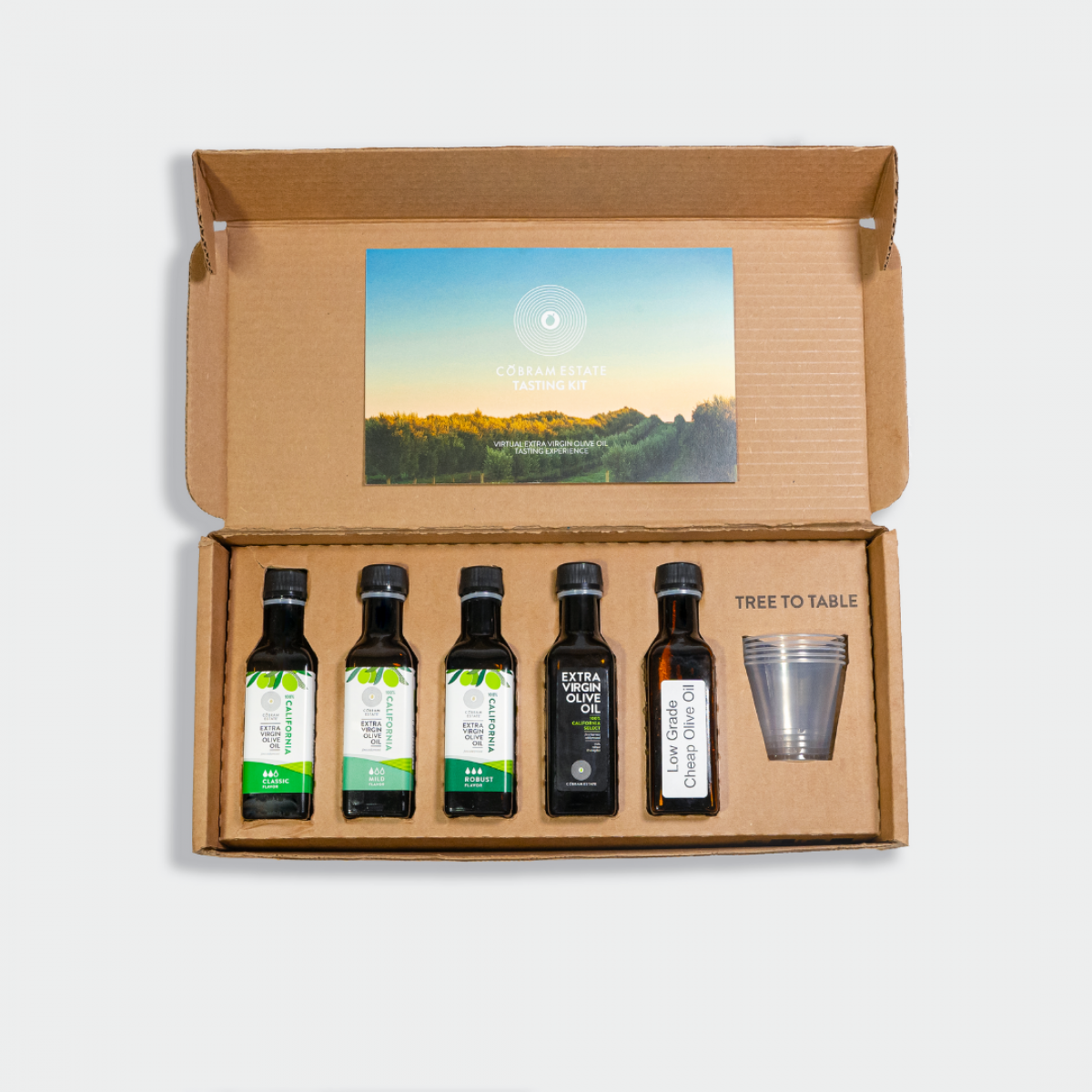 Tree to table, Cobram Estate 100% California Extra Virgin Olive Oil starts locally with Sacramento Valley-grown olives, hand-sorted as they're harvested off the trees, pressed within hours of picking using state-of-the-art technology, bottled and shipped right to the store. As experts in their craft, the team at Cobram Estate is passionate about all things olive and they want to share that knowledge with our guests by teaching How to Taste Olive Oil like a Pro!
For the launch of the 2021 harvest, we've partnered with Cobram Estate to bring you the opportunity to taste some olive oils WITH the pros! We're giving away 15 pairs of tasting kits (30 total) for Cobram Estate's Virtual Tasting.
How to Enter:
Enter to win online by September 30, 2021.
Winners will be randomly drawn on October 1, 2021.
Winners have until November 3 to claim their prize: 2 tasting kits per winner and Zoom info for the event.
The Cobram Estate Virtual Tasting Event will be hosted virtually on November 17, 2021 by the Cobram Estate pros. Winners can zoom in with their two tasting kits so you and a friend can learn about the liquid gold we call extra virgin olive oil!
LIST OF PRODUCTS YOU WILL FIND IN YOUR KIT:
Four new season Cobram Estate extra virgin olive oils from this year's harvest. They'll showcase the Cobram Estate Mild, Classic and Robust line, as well as the California Select.
One sample of rancid oil for comparison (to be thrown out after the event).
Five tasting cups for the live tasting, one cup for each oil.